Absolute Encoder
Absolute encoders are position feedback devices that report absolute positional information. An absolute encoder generates a unique code for each position. Absolute encoders do not lose position when power is removed. Since each position is unique, true position verification is available as soon as power is up. It is not necessary to initialize the system by returning to home base.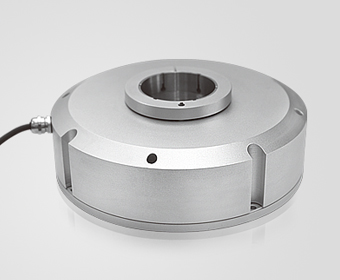 Multi-turn Absolute Encoder
In a multi turn absolute encoder, the output is unique for each shaft position through every rotation up to x number of revolutions.
Multi turn absolute encoders are used when a full range of positioning in the application requires multiple turns of the encoder shaft – an example of this is lead and ball screw applications.
[Manual Download]

Picture
Model
Outer Dia.
(mm)
Shaft Dia.
(mm)
Resolution

Accuracy
Operating Voltage
Interface
Max Mechanical Speed
(r/min)
Protection Class
Operating Temperature
pdf
Download
RDE74T
74
25
20/16bit
+/-0.2
5V
BiSS – C
4500
IP50
-10℃ to +110℃
RAA58S
58
10
23bit
≥±10˝
DC5V/10-30V
RS485,RS422,RS488,SSI,BISS,Canopen
8000
IP65
-40℃- +85℃
RD108T40
108
40
19/12 bit
±10″
DC5V±5%/DC9-30V
RS485/RS422/RS232/SSI/MODBUS
600
IP54
-20(-40)-+65℃
RD94T30
94
30
20/12 bit
±7.5″
DC5V±5%/DC9-30V
RS485/RS422/RS232/SSI/MODBUS
1000
IP54
-20(-40)-+65℃
RD42S
42
6
16/12 bit
±20″
DC5V±5%/DC9-30V
RS485/RS422/RS232/SSI
1000
IP64
20(-40)-+65℃