Absolute Encoder
Absolute encoders are position feedback devices that report absolute positional information. An absolute encoder generates a unique code for each position. Absolute encoders do not lose position when power is removed. Since each position is unique, true position verification is available as soon as power is up. It is not necessary to initialize the system by returning to home base.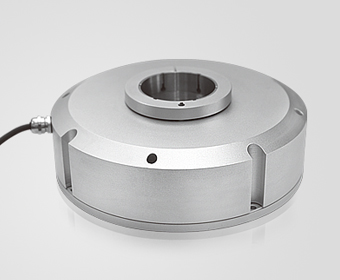 Nonmagnetic Absolute Encoder
These linear and rotary encoders have been tested in environments up to six Tesla and have no influence on the machine environment. The encoders can also withstand a high magnetic environment without loss of accuracy or resolution and are mechanically stable. Non-magnetic encoders are commonly found in MRI machines, as well as semiconductor and microscopy fields.
[Manual Download]

Picture
Model
Outer Dia.
(mm)
Shaft Dia.
(mm)
Resolution

Accuracy
Operating Voltage
Interface
Max Mechanical Speed
(r/min)
Protection Class
Operating Temperature
pdf
Download
RD108T40
108
40
12-19 bit
±10″
DC5V±5%/DC9-30V
RS485/RS422/RS232
600
IP54
-20(-40)-+65℃
RD58T20
58
20
10-18 bit
±15″
DC5V±5%/DC9-30V
RS485/RS422/Modbus
2000
IP54
-20(-40)-+65℃
RD42S
42
6
10-17 bit
±20″
DC5V±5%/DC9-30V
RS485/RS422/RS232/SSI
1000
IP64
-20(-40)-+65℃